Hyundai Motor Company, the Korean automobile giant entered the Indian market in 1996 by incorporating a wholly owned subsidiary called Hyundai Motor Indian Ltd. Headquartered at Sriperumbadur in Tamil Nadu, the company has offered the Indian car lovers several good cars. When it entered India, the major players were Maruti, Hindustan Motors, Premier Motors, Tata and Mahindra & Mahindra. A couple of foreign companies like Daewoo and Ford had just started making their presence known in India. From being virtually a non-entity, the company has now become the nation's second largest carmaker.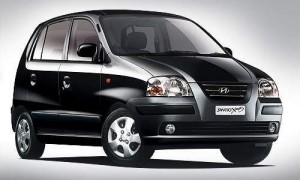 The journey of Hyundai from an unknown brand in 1996 to a well-known name in India is quite remarkable. In less than two decades, the company has carved a niche for itself and it has managed to fend off competition from all directions. The journey is even more fascinating because when it came to India, and for almost a decade after that, only one company – Maruti Suzuki – ruled the scene. Other makers like Tata and Mahindra were specializing in utility vehicles and companies like Fiat and Hindustan Motors had very limited models to take on Maruti.
However, with the entry of Hyundai Santro in 1998, Indian car market underwent a revolutionary change. It brought the masses a refreshing change in technology and design as far as cars were concerned. Hyundai Santro hatchback was a runaway success and paved the way for a successful journey for Hyundai. It took no time for Hyundai to establish itself as the second largest automobile manufacturer and the largest vehicle exporter in India. The company has consistently held on to this position for many years now.
HMIL presently has 10 models across all segments. Cars like Eon, Santro, i10, Grand i10 and Elite i20 are lined up in the hatchback segment. The Xcent is the solitary vehicle from the maker in the sub-compact sedan segment. Fluidic Verna, Elantra and Sonata are the sedans from Hyundai and the Santa Fe accounts for Hyundai's presence in the SUV segment.
Apart from these current models, Hyundai had offered several other models like Santro series, Accent GTX, Sonata Gold, Accent Viva and CRDi, Terracan, Getz, Accent GLS & GLE, Sonata Embera, Verna, Getz Prime, Elantra, Tucson, Sonata Transform, Santa Fe Second Generation, Accent Executive and i20 during these years. Most of these cars were discontinued because a newer and better version of it was available.
Hyundai's manufacturing facility in Chennai is one of the most advanced production facility that offers quality and testing facilities in India. Hyundai's Indian arm produces a total of more than 600,000 units per annum to cater to the needs of its customers in India as well as in more than 110 countries spread all over the globe.
For information on Upcoming New Bikes in India log on to – http://bikeportal.in/newbikes/