We all love fast cars. At least most people do. There is something exceptional about speed when we are behind the wheel. People always share their excitement about it, but they can almost never identify the reason for it. It goes fast and we feel superior on the road. There must be something about it. Elon Musk realized this need for speed in human nature and built a car that goes faster than a Porsche 911. This is what makes the Cybertruck so exceptional, even for the ones who do not like electric cars. We can safely say that this makes the Cybertruck so appealing even to those ones who only like sport cars.
Cybertruck is a game changer. We love the Cybertruck. It's such a strange design, yet so appealing to many tastes. It's a perfect option for those ones who love space stuff. After all, Elon Musk is known for his space adventures. It's appealing to those ones who are environmentalists and want to only drive zero emission vehicles. So far all this sounds normal. But what makes the Cybertruck a game changer is the fact that it is appealing even to those ones who like sport cars. Yes, it's faster than a Porsche 911, which means that it's faster than most sport cars. This is why we love the Cybertruck. In a nutshell, the Cybertruck is appealing to the following categories of people:
Those who love sport cars.
Those who want to have an electric car.
Those who want the superiority of a truck on the road.
Those who like race cars.
And those who love space stuff.
What can you do if you don't have a Cybertruck?
The first thing to do is to pre-order and wait for Tesla to complete the car production. This might take a while. However, if you love fast cars and want to train before you get one for yourself, the best thing would be to rent a race car. Yes, renting a race car can help you become more familiar with fast cars. After all, you take the experience you are looking for, and when you get your own Cybertruck you can appreciate more the combination of all the advantages that the Cybertruck offers. This is what those who have a Tesla car in Serres, Greece had done when the production of the Model 3 was being delayed.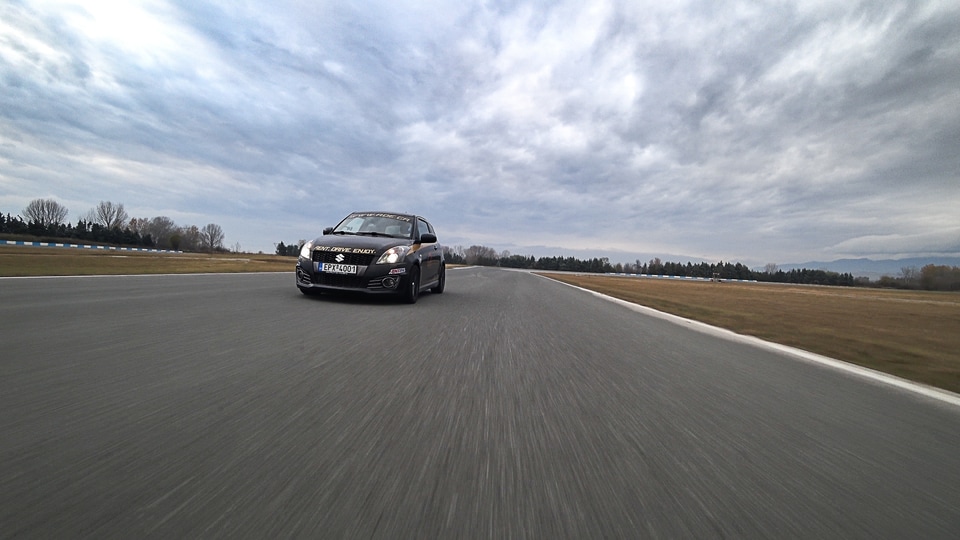 Can you race on a racing track with a Cybertruck?
Absolutely. This would change the expectations of all race drivers. We still do not know how the Cybertruck would perform on the curves at high speeds, but as Elon Musk demonstrated, the Cybertruck can even lower its center of gravity. This would help the car go fast even on curves.
A lot more is to be seen when finally, the Cybertruck becomes available to the public. Stay tuned and we will make detailed analyses of all new things that Elon Musk is about to surprise us with. We love the Cybertruck. We hope you do as well!