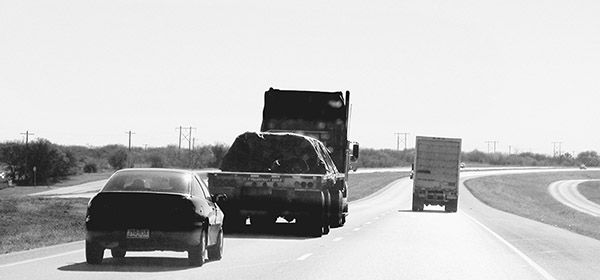 Pickup trucks are sometimes given a bad name. If you are confused as to whether you should buy a compact car or a pickup truck, there are simple benefits that you should know about. For your information, there are instances when the truck is a lot more beneficial than a compact car. Why is this so? Well, let us take a look at the various advantages of a truck over a compact car:
Better Towing Ability
The thing that a pickup truck can do that a compact car cannot is that it can carry lots of things. Trucks have wide open bed where you can place just about everything. The array of things that you can place in the back of your truck is endless. This type of vehicle is designed to haul heavy materials so you will not have any problems with it.
More Flexible
Do you want to take the road less travelled? Well, you can do that with pickup trucks. The full-frame construction that comes with this four-wheel drive, the truck owner can go where most car owners can't.
Sturdier Frame
The frame that a truck has is quite sturdy. The body of the truck is separated from its chassis. This is the very reason why this type of vehicle can withstand off roading and why they can carry heavy loads. The compact car will not be able to rough the outdoors the way a truck can.
Better Visibility on The Road
Since the truck is a lot higher than a compact car, it offers better visibility for the driver. Since the drivers sit high, they can be able to survey the road ahead. With its taller stance, the pickup driver can be able to see over the other vehicles on the road. You will be able to see what is causing traffic and what lies ahead.
Bigger Interiors
Since the pickup truck has become quite popular for the past few years, it has transformed into a family vehicle. Pickup trucks offer bigger and more comfortable interiors with the extended crew cab bodies that these have. If you love to travel, your children, pets and things will surely fit inside it.
Convenience
No car can ever compare to the convenience that a pickup truck can give. In the event that you will be relocating to another city, moving is made a lot more convenient and easier with the use of a pickup truck.
Finding The Perfect Truck For Your Needs
Now that you already know what the benefits of a truck are over a compact car, then there is no reason for you not to buy one. If you are looking for trucks for sale, you can take a look at various dealerships in your city. If you want to get the best deal, you can check out various dealers online. Just make sure that you are making a deal with a reputable vendor and you can enjoy the amazing benefits given above.