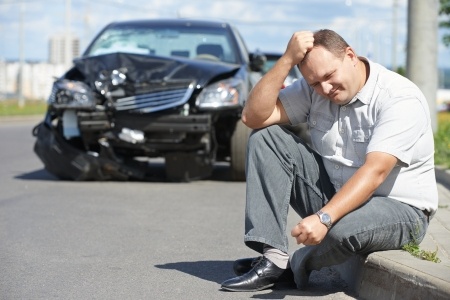 Congratulations on buying a new Nissan truck. After signing the paperwork with the finance department, you must be presented with the option to purchase an extended or GAP coverage for your vehicle. Although, you may find it useful the warranty is likely to be beneficial for the many years that you use the car.
What is "gap" insurance?
The gap, as the name suggests is designed to bridge the gap between the amount you paid for your vehicle and the amount your insurer will pay out based on the current value of the vehicle. Of course, many drivers find their standard car warranty enough to cover the costs of repairs and replacements incase the car is damaged or stolen. However, the insurance company will pay you the actual current values of the vehicle which can be lower the amount that you owe on your car loan.
For example, you bought a car worth £12,000. The car will start losing its value the moment you drive it out of the car dealership. After using it for three years, you crash your car and write it off. Your insurance provider will only pay you the current value that can be around £5,000. The amount will not be enough to purchase a new car as well as repay your financial deal.
My Nissan Truck is backed with a manufacturer warranty:
Most new cars come with a warranty from their dealership. All Nissan cars come with a basic 3 years/36,000 mile limited vehicle coverage or a 5 year/60,000 mile limited power-train coverage. Ask yourself, is the warranty in line with how long you plan on keeping your vehicle or are you only going to drive the car for 36k miles?
Gap insurance can be useful if:
The down payment in your finance deal was minimum around 20 %
The car that you purchased loses value quickly or has a poor reliability history
Your interest rate is too high
Your financial arrangement is spanning to more than 3 years since you are paying debt off slowly
You are not in the financial position to repair or replace your car in case it is stolen
Gap insurance should NOT be considered if:
Your car is less than a year old and your vehicle insurance company offers to replace the car within 12 months of ownership.
Your current financial plan backs you for the difference that you paid for the car and its actual value.
You are able to make up the difference in the insurance payout or are able to afford a new car
Buying Gap coverage:
Gap protection is available in most states and often offered by your car salesman. However, you should shop around. It's cheaper to buy it from an independent provider since there are no commissions to be paid.